Social networks remain an upward trend...with no intention of changing in a long time. Surely you (like most people), spend a lot of time on social media. If you want to make the most of your social strategy to position your brand in the market, you are in the right place!

Currently in the world there are more than 3 billion users who connect daily to social networks, that is, 42% of the world's population. Below, we tell you about the most used social media channels in 2019.
Facebook is still the most used social media channel
Despite what some people think, Facebook continues to lead the ranking of the most used social networks by Internet users in 2019. This year, it reached 141 million monthly users more than in 2018, reaching 2.2 billion monthly active users
(MAU).
As we know, the essence of FB is to connect people with people, be it friends, family or business partners. It allows you to share all kinds of resources, images, videos, web pages, even surveys. In addition, you can organize your content into themes (list of interests) to which your contacts can subscribe. Another interesting function is Facebook groups, which allow you to participate in groups related to the sectors that interest you or stay up-to-date with the latest news.
On the other hand, if you are willing to invest some money in your business, Facebook ads are starting to have considerable success. And finally, among the many functions that the great Mark Zuckerberg is implementing, we find a Facebook Messenger chatbot. Incredible, right?
YouTube keeps growing
YouTube continues to grow more and more thanks to a global community of YouTubers, who have helped this social network reach 1.8 billion MAUs in 2019, representing growth of 300 million compared to the previous year. Take advantage of the scope of this social network for your business by creating videos tutorials, testimonials, or sales videos!
Instagram, the 3rd most used social media channel
Instagram is the social network for young people, although it is popular among all ages. In 2019, it was the third social network to get 1 billion monthly active users. It is clear that Instagram Stories and Instagram Shopping have had a great role in this growth. Take advantage of these developments to create greater engagement in your customers.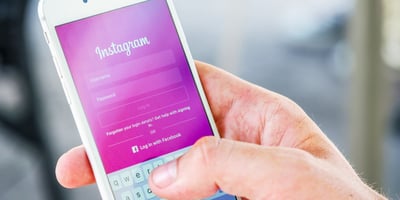 Other social networks are disappearing
Meanwhile, other social networks such as Google + or Vine have put an end to their trajectory. The low use of the platform and serious failures in the protection of user data have been the cause of the closure of Google +. On the other hand, after 3 years of popularity, Vine disappeared due in large part to competitors such as YouTube, Facebook, Instgram, and Snapchat that have incorporated video into their platforms.
And new ones emerge
Have you heard of TikTok? If not, I assure you that you will soon be familiar with it. It is becoming the trending social network of the moment! It was created in 2016 in China, but has grown exponentially in a very short period of time. It is a social network to create and share short videos of 3-60 seconds. It is a leading platform in Asia, the United States, and other parts of the world. Everything indicates that little by little it will become popular also in Latin America and Europe
As we have shown above, social networks are a fundamental part of our content strategy today. To discover if your social media marketing strategy is working well, check out this post. If it is not and you want to improve it, do not hesitate to contact us!