He's not a magical genie nor does everything he touches become gold, but there's no doubt that Mark Zuckerberg has a gift for business and developing creative and innovative ideas.
For those who don't already know, Instagram is owned by Facebook - a great move on Zuckerberg's part considering the popularity of the platform.
Below, we will tell you how Instagram Stories came about, why it's popular, and the various facets of Instagram Stories for business.
The History of Instagram Stories
When Facebook was created, the way we communicate changed completely. And with Facebook purchasing Instagram for a billion dollars, Zuckerberg has managed to turn the verticality of content into a must for companies.
Shortly after the Facebook-Instagram merger, specifically in August 2016, Instagram adopted a popular tenet of the Snapchat functionality for its own social network. Thus, Instagram Stories were born - an ephemeral form of content that disappears after 24 hours of being published.
The birth of Instagram Stories was a turning point in the evolution of Instagram. The platform demonstrated that they know how to adapt to new consumption habits, as well as the needs and demands of users.
Instagram Stories Statistics
The following figures reinforce the success of this social network and the Stories tool:
Instagram has one billion active users per month. Of these billion users, 500 million use Stories.
More than 2 million brands choose to advertise through the Stories on Instagram and Facebook. Brands post an average of 2.5 stories per week.
200 million Instagram users visit at least 1 business profile every day.
89% of Instagram users are outside the United States. This means there is a lot of opportunity for your business on Instagram, no matter where you're based (source

).
Discover the most used social media channels of last year.
Instagram Stories Functionalities
In order to start using Instagram Stories for business, you need to know what exactly you can do with this tool. Below, discover 8 useful functionalities for Stories:
Video

:

The rise of video in the Marketing sector is unstoppable. Live videos are very useful elements for g

enerating a sense of community between a brand and its followers. It can also stimulate participation and interaction,

living shared experience in real time.
Boomerang: Moving images that are a couple seconds long.
Rewind: Reverse video recording.
Super zoom: As the word itself indicates, it creates a zoom effect to which different sounds can be added.
Stickers: With this tool, you'll find a wide variety of elements such as geographic location, time stamp, mentions, GIFs, temperature, surveys, countdowns, and countless emoticons. These stories are fun and will gain visibility in a much faster way.
Masks: These are different visual effects that can applied to images or videos. It uses augmented reality to apply the effects.
Text on colored backgrounds: Although it seems simple, this is an essential element to place information in Stories.
Music: This function allows you to add different song snippets to photos and videos.


5 Tips for Successfully Using Instagram Stories for Business
We want to offer you 5 tips for getting the most out of Instagram Stories for your business. Now is the time to add transient content like Stories to your Social Media Strategy:
1. Value the opinion of the community
Above, we mentioned surveys as one of the most popular Instagram Stories tools. Let's consider the following case:

You're about to launch a new product but you're not sure if the packaging will please the target audience. We go on Instagram and publish a survey with two options, or even share an open question for users to provide fresh ideas.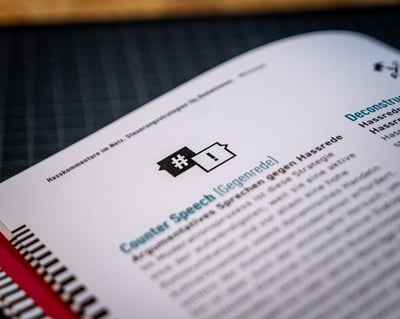 It seems simple and, in fact, it is. Its simplicity is such that some brands forget the importance of customer opinions.

At mbudo, we're in favor of active listening because it allows two-way communication for sharing knowledge and opinions, letting your business know exactly what users want and need.
2. Promote storytelling with Instagram Stories for business
As we mentioned above, video is taking over! Storytelling with video is a technique based on the art of telling stories to attract, convert and build customer loyalty. How can we use it for Stories? Very easy!
Video clips, even if they're just a few seconds long, offer many possibilities for your company:
"Behind the scenes": Show the daily goings-on of your company, from workers to processes. This offers a personal perspective to customers and humanizes your business.
Teasers: Promote upcoming content, products/services, and deals.
Explainer Videos: This could be a short demo or a how-to.
User-Generated Content: Testimonials or even content created directly by customers is perfect for IG Stories.

All of these suggestions will keep your community informed and go beyond purely business content. If you want more ideas, click here.
3. Increase web traffic and sales
Made just for businesses, Instagram Stories has a fantastic Swipe Up feature that allows you to add direct links to specific websites or product listings. Despite having the option to publish them in the biography of the company profile, links in Stories have a better open rate.

Now, to have the "Swipe up" feature enabled, you will have to work really hard to build up your Instagram community; it is only available for profiles that have more than 10,000 followers.
4. Generate a sense of urgency
24 hours to redeem this offer - not one minute more!
This phrase generates an immediate and unconscious urgency in the mind of the consumer, since it sends an alert that this promotion is very exclusive and only the fastest and most savvy will be able to enjoy it.

Take advantage of the volatility of Stories to generate expectation around the brand, get more followers and views, and above all, stimulate lead generation or even the final sale.
5. Improve branding and engagement with Instagram Stories for business
The points described above will undoubtedly help you gain engagement and position yourself as a reference within your sector.

Generating this type of content will take time. It seems like something quick and easy, but if you plan well and work as a team, you will see how you acquire more interaction, credibility, and gradually increase the ROI from Instagram.
mbudo includes social media services in our Inbound projects.
Write to us
and we would be happy to help your business take off online.