All marketers know that working across several different platforms can be tough…
You must constantly take time out of your busy day to learn how to navigate a new platform or software.
You shell out lots of money on various subscriptions.
You don't know where to find the information, content, or reports you need, so you're often left feeling disorganized and behind schedule.
Don't worry—it's not just you. Everybody in the marketing world knows what it's like to be out of sync with the platform they're using…and how overjoyed they are when they find their perfect fit! For mbudo Marketing & Ideas, our perfect fit is HubSpot, and we will explain why it's the market-leader for an Inbound Marketing platform.
An all-in-one Inbound Marketing platform that's simple & organized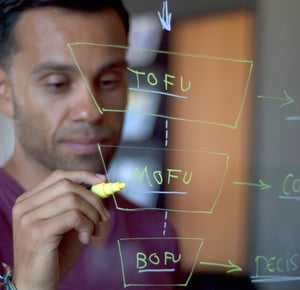 HubSpot doesn't just do Inbound Marketing, which in itself consists of blogging, email, social media, analytics, etc. In addition to all these things, HubSpot also does sales, customer service, automation & workflows, and acts as a CRM (Customer Relationship Management) and CMS (Content Management System). The simple layout is also a plus—you won't get distracted by fancy visuals.
The overall platform is well organized and very easy to use. For example, you can integrate your blog or website directly into the HubSpot interface. And if it's already hosted on Wordpress or another source, the HubSpot experts will help you migrate it to the HubSpot platform. Plus, there are hundreds of amazing blog and website templates to choose from. Social media is the same story—post directly from HubSpot, monitor hashtags and conversations, even Facebook Ads can be implemented from within the HubSpot platform.
Using HubSpot as an all-in-one solution will make your marketing strategy so much better—planning, publishing, tracking, and reporting has never been this easy!
Stay up-to-date on industry trends with Lifelong Learning
As with all things in life, the field of Marketing is in constant evolution. Every year, there are new trends, innovations, and changes that we must keep up with. Moreover, those who don't evolve are left behind and may find themselves on the losing end of partnerships, deals, and campaigns.
That's why HubSpot has a Learning Center for lifelong learning and cultivating a growth marketing mindset. This is done through HubSpot Academy, which offers dozens of courses and certifications—in the form of videos, practical exercises, and a final exam—that will flex your mind muscles and keep your marketing skills fresh.
The HubSpot Academy course content varies. You can do trainings on how to use the HubSpot platform itself, or more specialized classes in your chosen area, like Creating Buyer Personas, Developing a Social Media Strategy, Understanding Email Marketing, and more. In order to access the Academy courses, you must have a HubSpot subscription that includes this perk.
Experts in Customer Service just a click or call away
Even for dedicated marketing agencies, there is always a time when you'll trip up or not know the answer or best way of performing a task. In those instances, you need someone to fall back on, someone to support you, someone to lend a helping hand. HubSpot customer service is there when you need it – there is a live chat function, email, or direct phone call. It gets you the answers you need when you need them. The longest they will take is a day to get back to you if you submit a ticket via email. That's quite quick in the world of Marketing!
A great price for an Inbound Marketing platform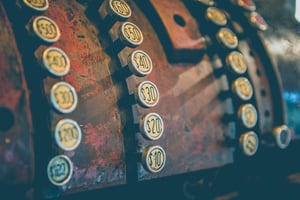 Although parts of the HubSpot Inbound Marketing platform are free, there are different paid plans that will ultimately pay off. This all-inclusive Inbound Marketing platform offers a CRM, Marketing Hub, Sales Hub, Services Hub, and Growth Suite, so you can pick and choose which services you want to expand and which you might want to keep more basic. See the full list of plans and pricing here.
Expansion of your Marketing Hub is an absolute must in order run "complete inbound marketing campaigns at scale with automation." Note that one aspect some users find too "light" is the HubSpot CRM, which is used to organize, track, and grow your lists and contacts. The CRM has a free version with unlimited users, but the paid plans offer better functionality and customization. Many companies choose to use HubSpot for their greater Inbound Marketing needs and integrate their current CRM, like Salesforce or Microsoft Dynamics, into the HubSpot platform.
Specialized HubSpot agencies to do the work for you
The best thing about HubSpot is that you don't necessarily have to take the wheel yourself! Worldwide, there are agencies that specialize in all of the ins-and-outs of the platform. mbudo has been using HubSpot every single day since 2017 for everything from automation of email campaigns to lead scoring to posting on social media channels. We're one of the only HubSpot Gold Partners in all of Spain. If your in-house team can't perform all the functions that you need, it's key to have a trusted agency partner that can help you get all of the functionality and customization out of HubSpot that you possibly can—everything from content planning to detailed reporting & analytics.
To learn about partnering with mbudo and our services, click here. Or download our new ebook: Why mbudo?