It's clear that visual elements are more appealing to readers than a dense text full of paragraphs, which is why infographics are such a useful tool for presenting information in a clear, direct, and easily-consumable way.

But do you know how to design infographics that appeal to your followers, and even make them want to share? In this post, we show you the 6 steps to follow so that your infographics are a success!
1. Choose a core topic
The most important part of your infographic is the topic you are going to talk about. Although you may have a ton of information on your chosen subject, you're going to have to erase most of it! Since infographics are normally just 1 page long, you have to focus on a very specific aspect of your topic. The important thing is that the reader understands the key ideas at a glance.
2. Summarize and sort ideas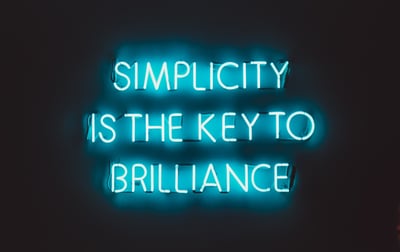 Here comes the next key step: decide what information is essential and what is dispensable. The best infographics summarize the text into short phrases or bullet points in order to highlight the key ideas, which helps you to sort the information.
3. Decide on the best format
Once you've defined the content of your infographic, it's time to shape it! Based on your topic and the type of information you're presenting, you can choose between these common formats:
Flow chart
Concept map
Statistics
Comparisons
Chronology
Step-by-step instructions
You can make infographics out of just about anything, you just have to be creative!
4. Choose a design tool
If you don't have enough knowledge to use design tools like Illustrator or Indesign (or if you don't even know what these are), don't worry! There are thousands of platforms to help you make incredible infographics. To start out, PowerPoint and Word now provide templates to help you design your first infographic.

Among the most useful tools, Canva offers the most possibilities. Its a very easy tool to use, it's free, and anyone with a little creativity and an eye for design can work wonders.
5. Start designing!
The time has come to get to work! If you are not an experienced designer, let me introduce you to your greatest allies that, combined with the latest graphic design trends for 2020, will help you make an impact on the viewer:
Color: Color is one of the elements that we perceive first, which is why it is a key factor in your infographics. Think about using your corporate colors in your infographics to reinforce your brand.

Typography:

Let's not go crazy with fonts. As a general rule, only two different typefaces are used in a document: one for the titles and one for the text. In certain cases, you can use a maximum of three fonts, but make sure they are very different styles and that they add real value to your infographic.
Images and icons: The graphics you use will help you structure the information. Use both images and icons but check that they are very high quality, since nobody likes pixelated images.
Composition: Composition is how the above-mentioned elements work together. Everything must be grouped in a way that transmits what you want in an orderly and attractive manner.


6. Publish your infographic
Once you have finished your infographic, ask for a second opinion before publishing it to see if the data is relevant and the infographic is attractive. You may have left out something important or you may lack some order in the design phase.

When it's ready, don't forget to share it on your website and social networks, which is where people can share them more easily.
An example from mbudo
A few months ago we published this post about millennials which we turned into an infographic. Check out the post and see how we turned it into an infographic. If you need more information or you need help with graphic resources, do not hesitate to contact us.